Presso is reinventing the 200-year old clothing care process with the power of AI and robotics.
Electrical Requirements
Connection: Rear   Outlet Type: 4-slot dryer outlet
Voltage Rating: 220V 60Hz 30A (Standard Dryer Outlet)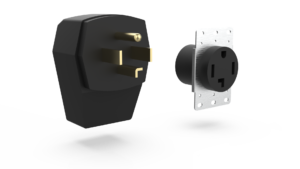 water Requirements
Internal Tanks: 15 gal Clean Water and 5 gal Drainage
Optional Inlet & Outlet: Standard Washer Outlet Box with drainage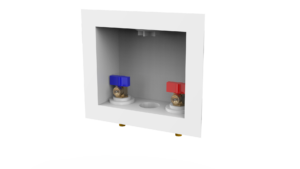 Dimensions
Width: 4.35 FT    Height: 6.09 FT   Depth: 1.54 FT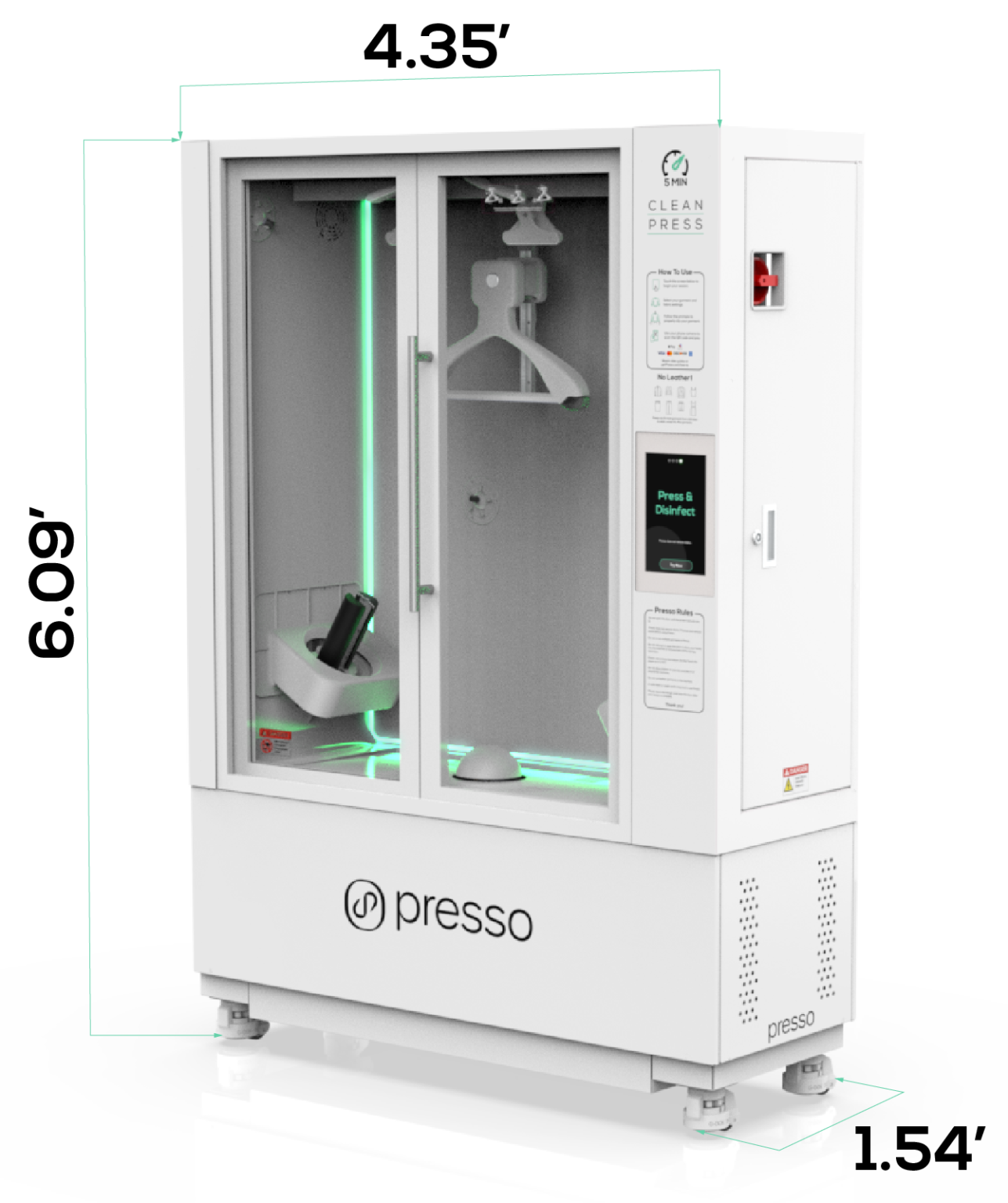 Results that Presso is able to achieve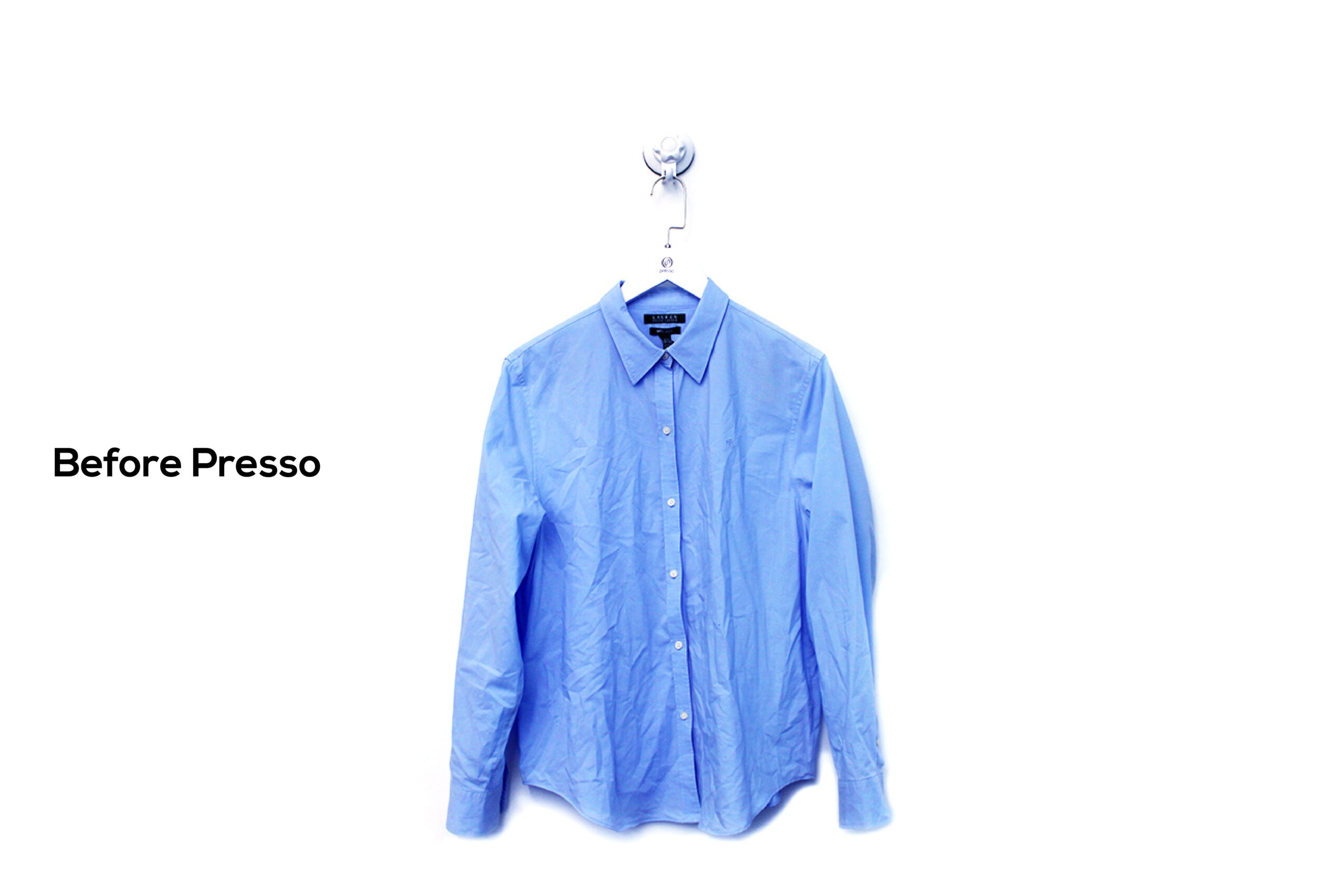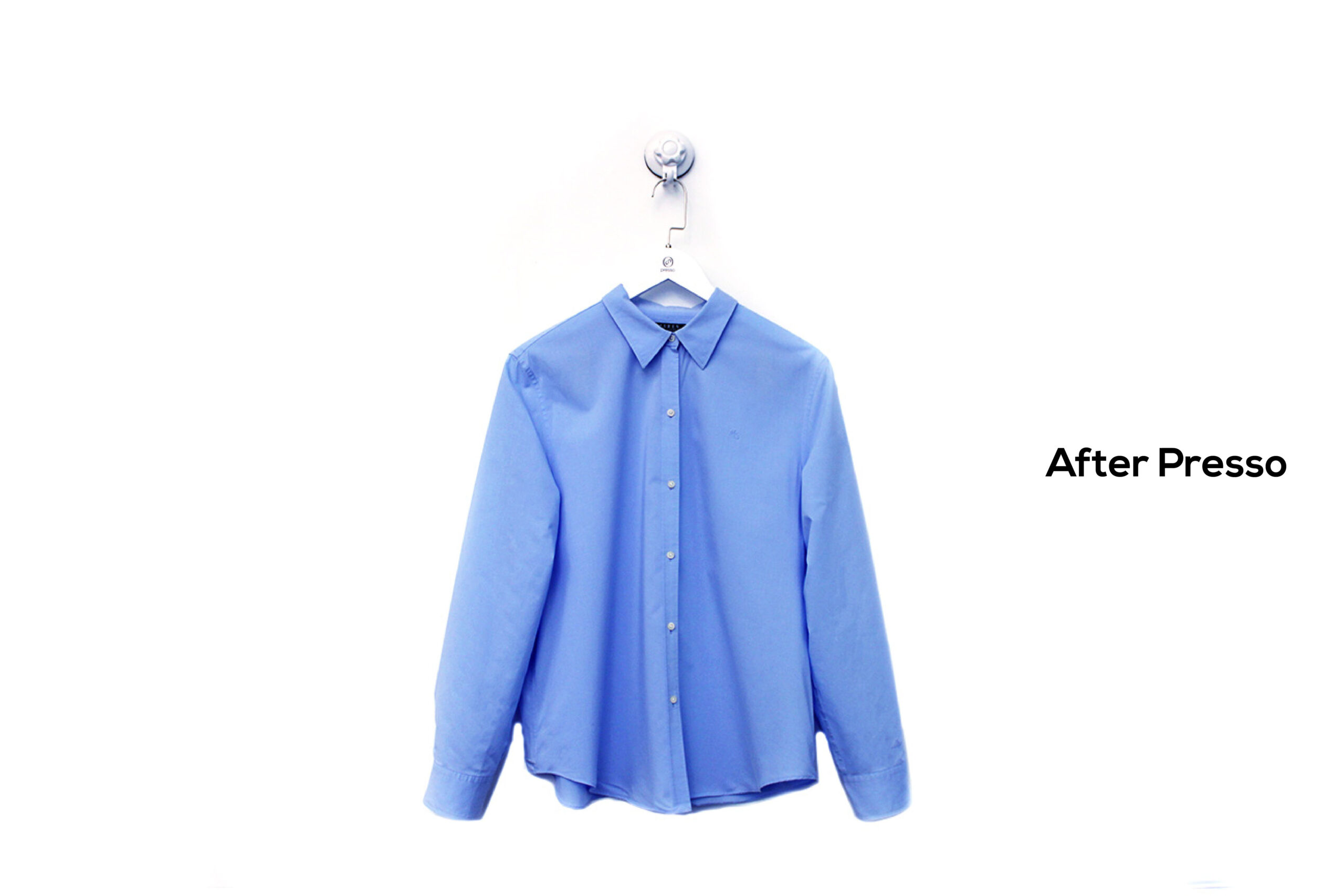 < Drag >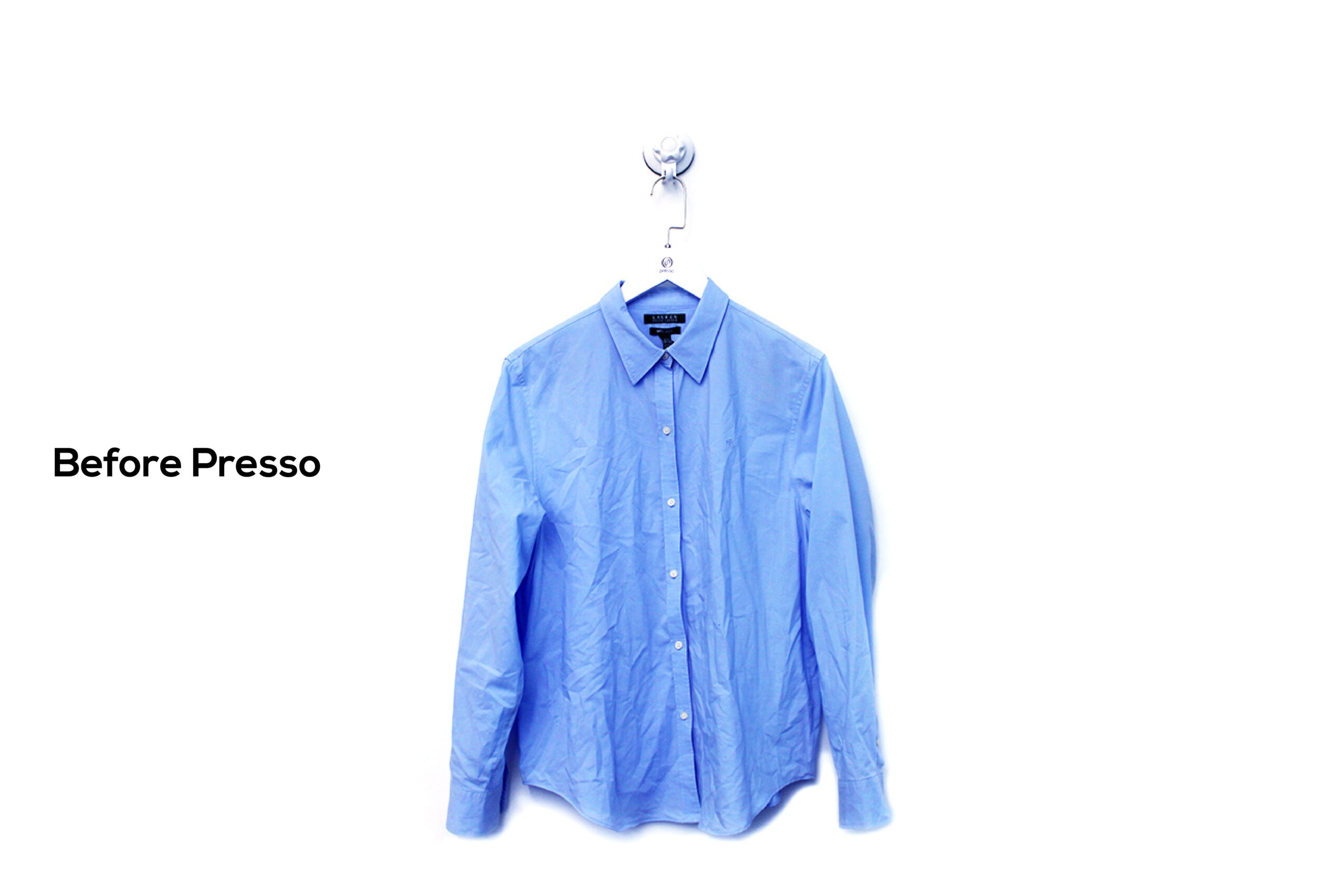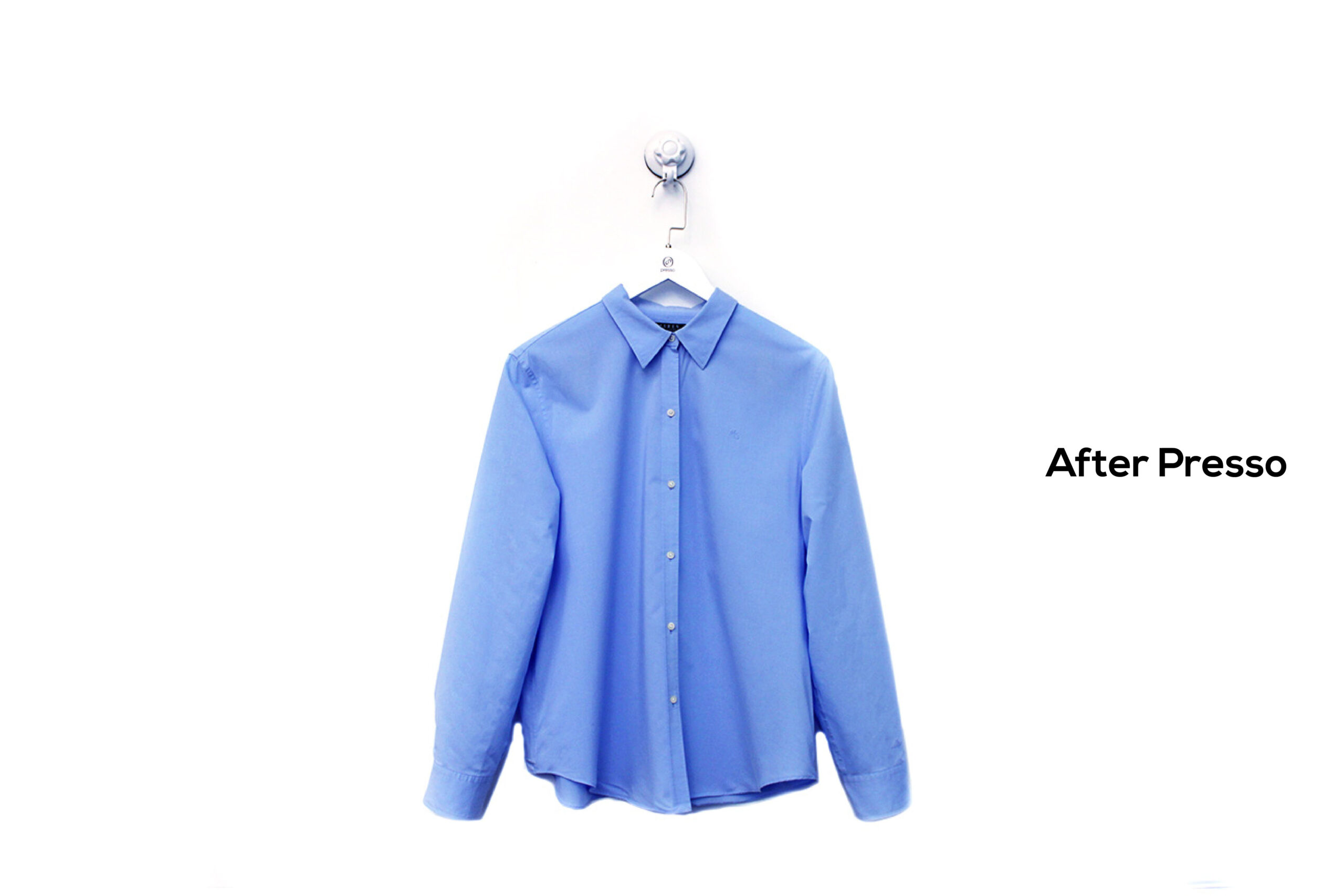 < Drag >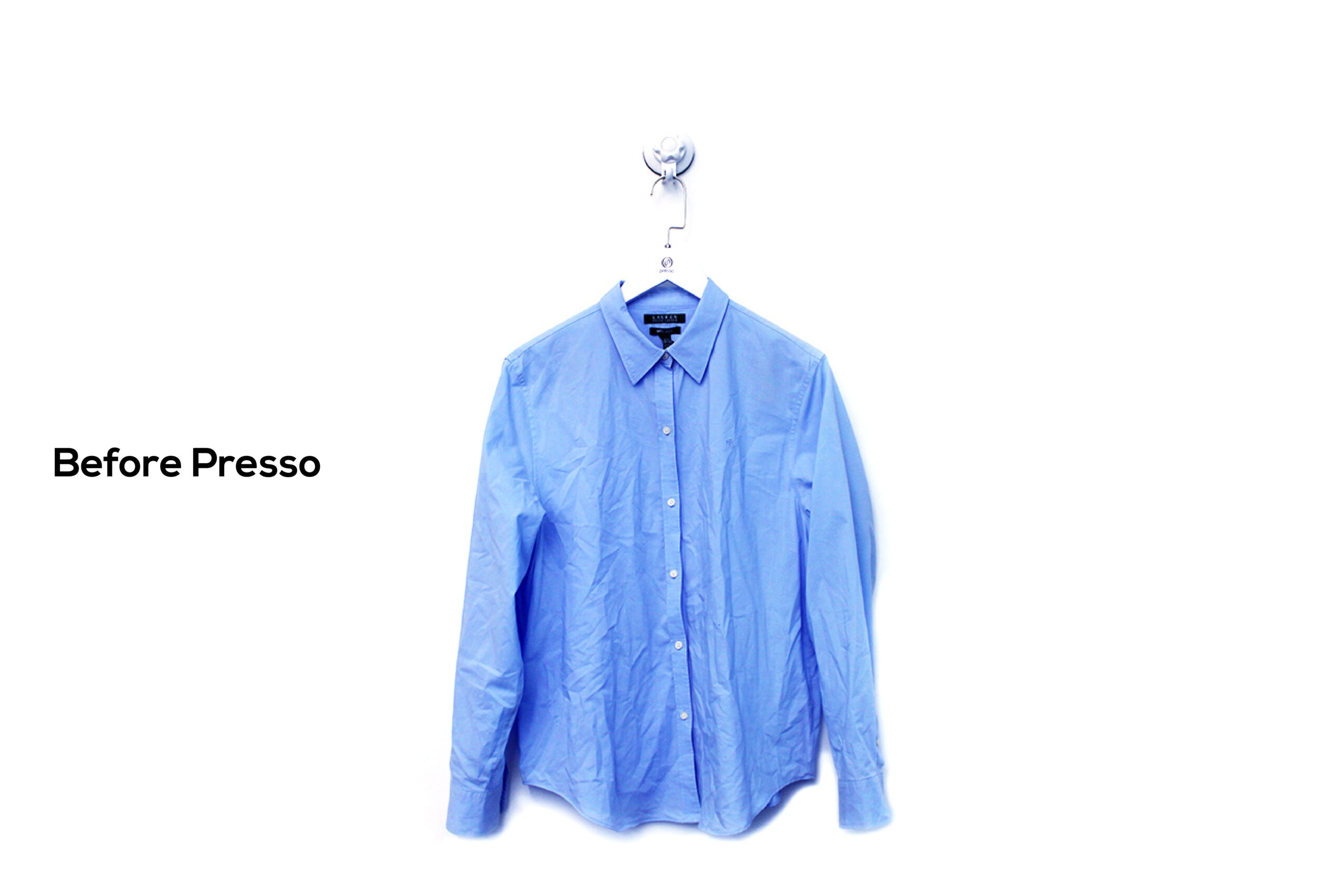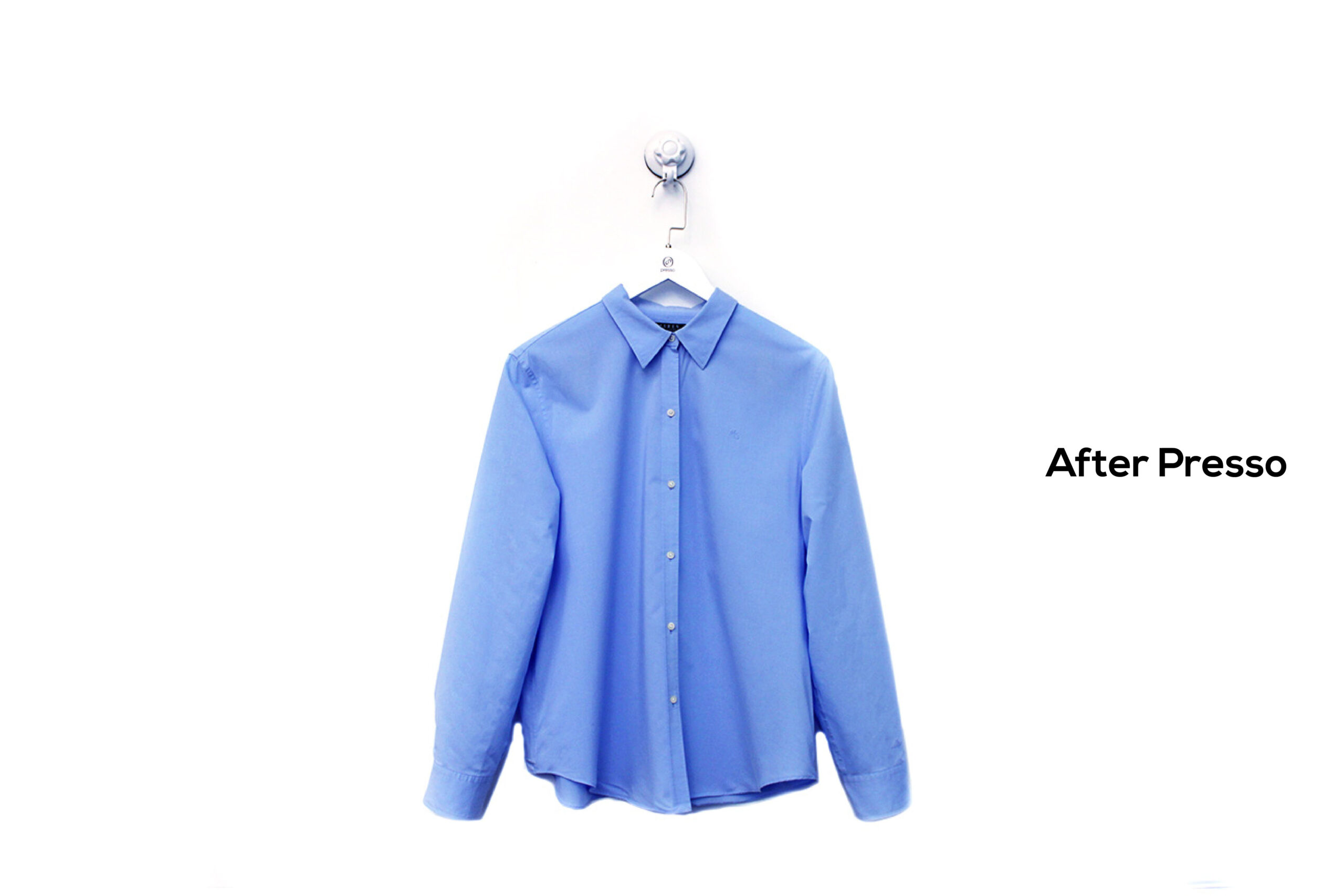 < Drag >
Our interactive touch interface provides a familiar experience for back of house staff and self-service users. Simply select the garment you want to Presso and follow the on-screen instructions to achieve dry-cleaning quality results.
Presso uses patent-pending robotic stretching technology to perfectly stretch different types of garments to create dry-cleaning-like pressing quality.
Presso doesn't use aggressive tumbling resulting in no damage, no shrinkage, and no color fading.
Steam based cleaning allows treatment for virtually all fabrics and garment types from 100% silk to linen.
Highly coordinated steam flow ensures that the high temperature kills the bacteria without damaging the fabric.
Presso doesn't use harmful industrial solvents like the traditional dry-cleaners. Presso cleaning liquids are designed for killing bacteria that create odors using organic sanitizing liquids. Our Happiness Engineers will provide you with free refills before your Presso machine ever runs out.
Online Dashboard Management
Presso's Happiness Engineers receive notifications straight to our management dashboard. To better service your machine before any performance issues occur we also have multiple sensors throughout the machine.