FORBES – Suzanne Rowan Kelleher, June 11, 2019, 8:10 am EDT
If you've always shunned hotel laundry service because it's slow and expensive, a startup run by two Purdue Polytechnic Institute grads is offering a solution that's not only faster but more budget-friendly.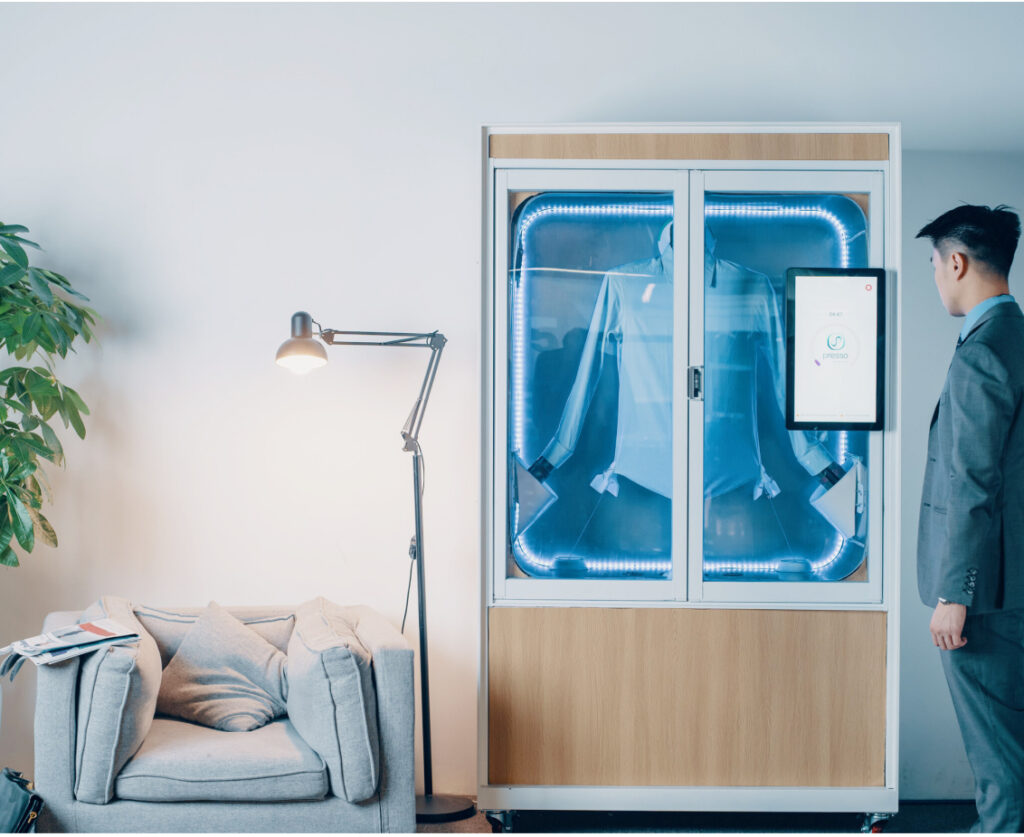 Sixteen Holiday Inns in the Midwest are piloting Presso systems — hallway vending machines that will clean and steam your clothes in only three to seven minutes without the hefty surcharge.
Presso is also more environmentally friendly than conventional dry cleaning. The most commonly used chemical in the dry cleaning industry is a solvent called perchloroethylene, or PERC, which the EPA has classified as a likely carcinogen. Presso uses a combination of steam, a non-toxic cleaning liquid and air drying.
Read more on Forbes.