Streamline your hotel
laundry &
dry-cleaning
A modern experience for the modern guest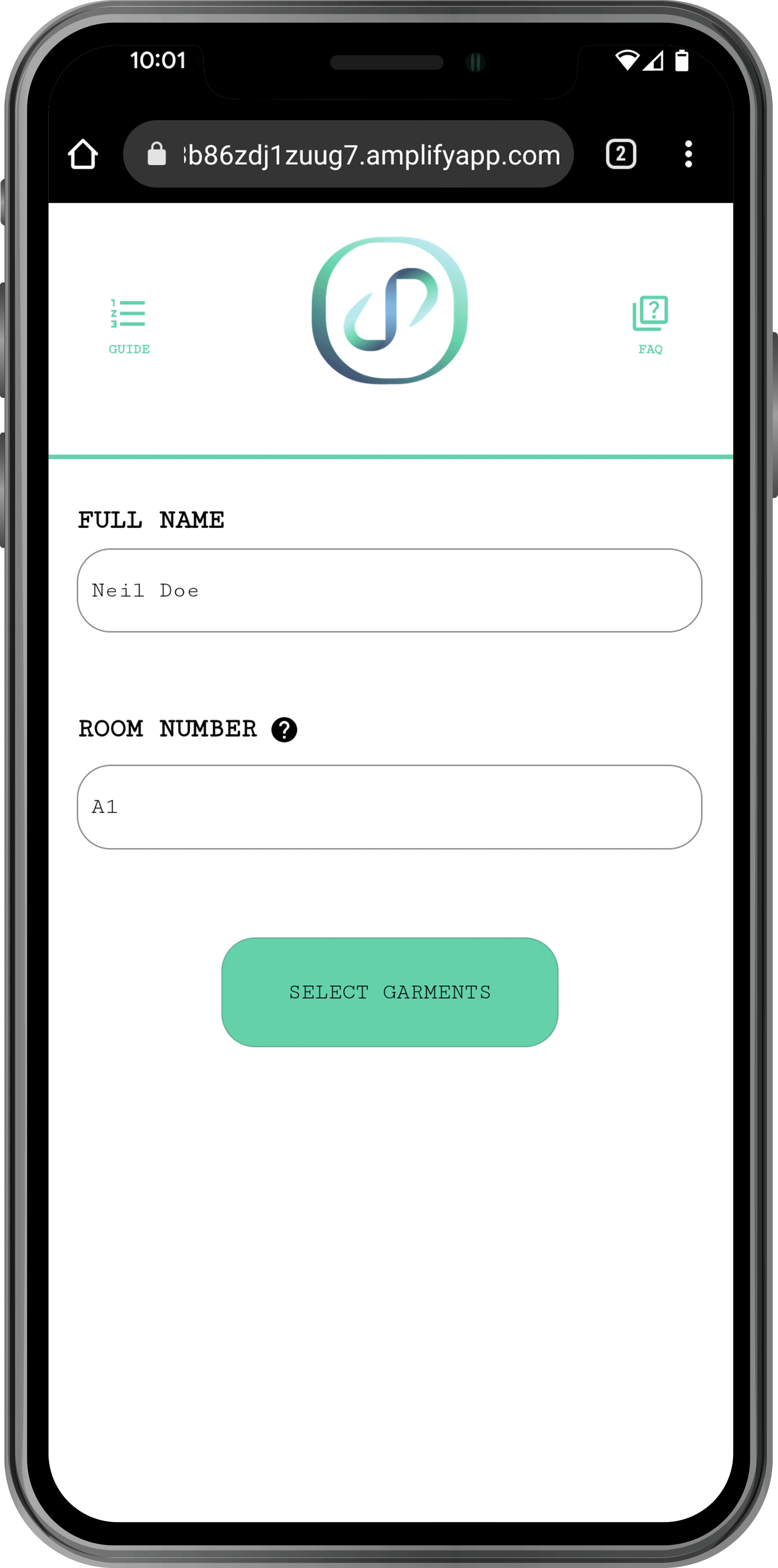 Streamline your hotel
laundry &
dry-cleaning
A modern experience for the modern guest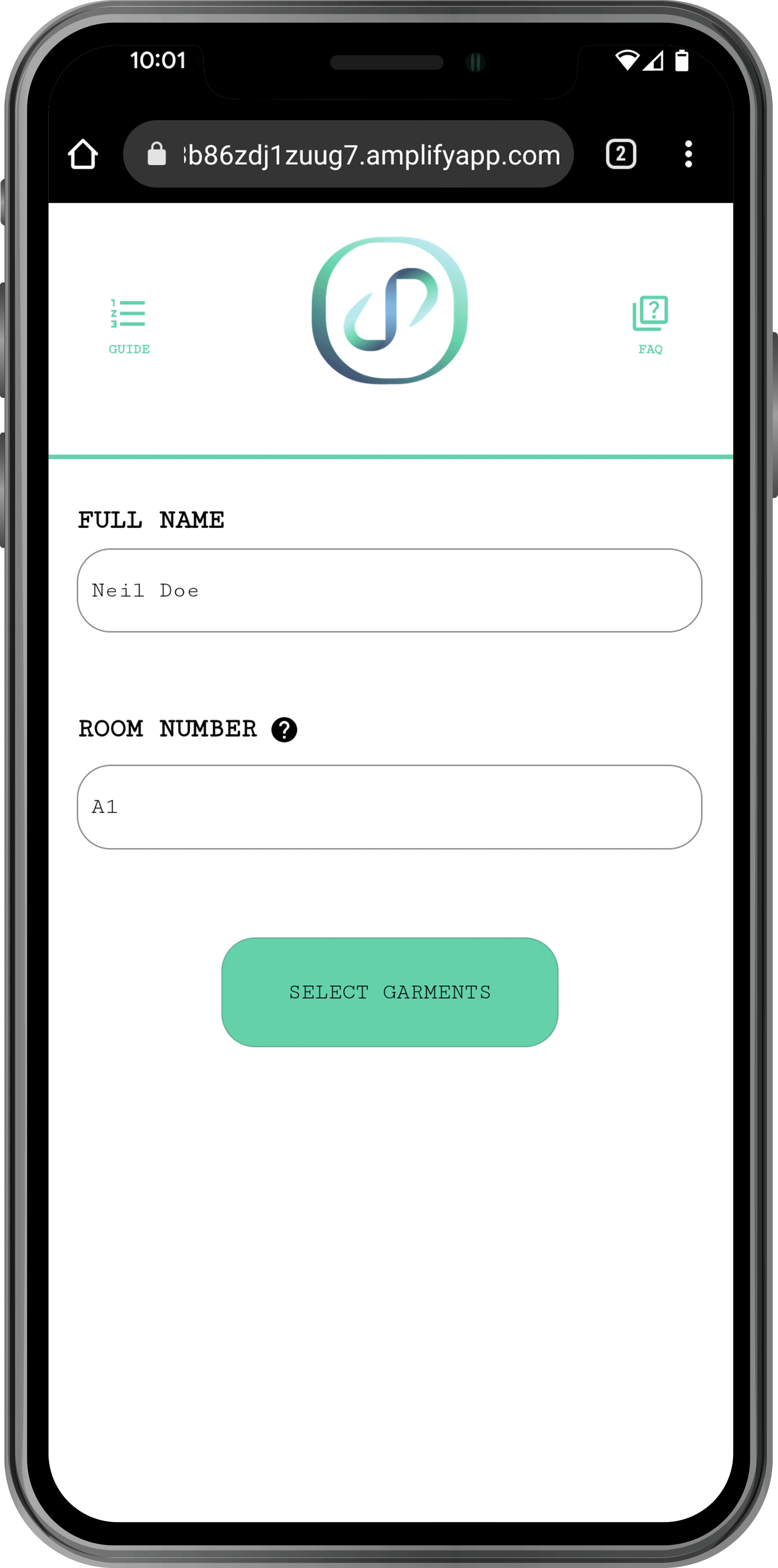 The old hotel service ...
Archaic paper forms
Long turnaround times
Complicated pricing
Poor feedback loop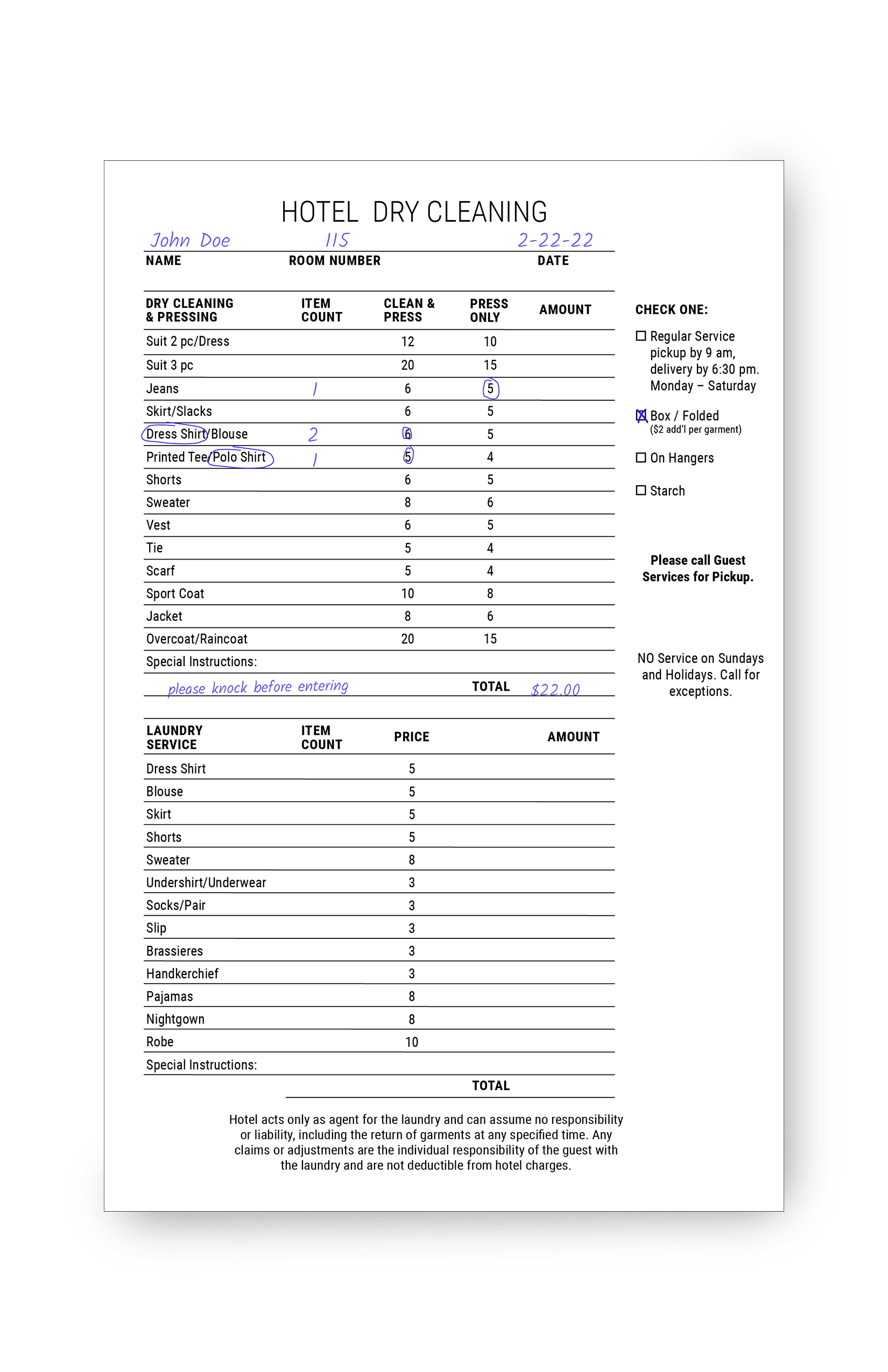 Unnecessary calls to the front desk
Receipts, clips, and laundry bags
Un-trackable receipts
Manual end-of-month accounting
"They (Presso) have helped our team work more efficiently and keep guests satisfied with fast turnaround times for laundry services."
Mobile ordering platform with paperless receipts and an integrated POS.
Plug-and-Play 5 minute dry-cleaning robot, flexible for the back of house or self-service operation.
Our Zero CapEx all-inclusive service includes unlimited refilling, maintenance and 24/7 customer support.
How the the ordering platform works
A plug and play 5 minute clothing care robot
Presso uses its patent-pending StretchAI robotics and eco-friendly cleaning liquids to clean and press clothes in less than 5 minutes.