Presso is an Atlanta-based, AI-robotics company harnessing the power of technology to create the first line of on-demand, low-carbon, express garment care machines. By using advanced sensor and camera technology to collect garment data, Presso is bringing all-new technology to the clothing care industry.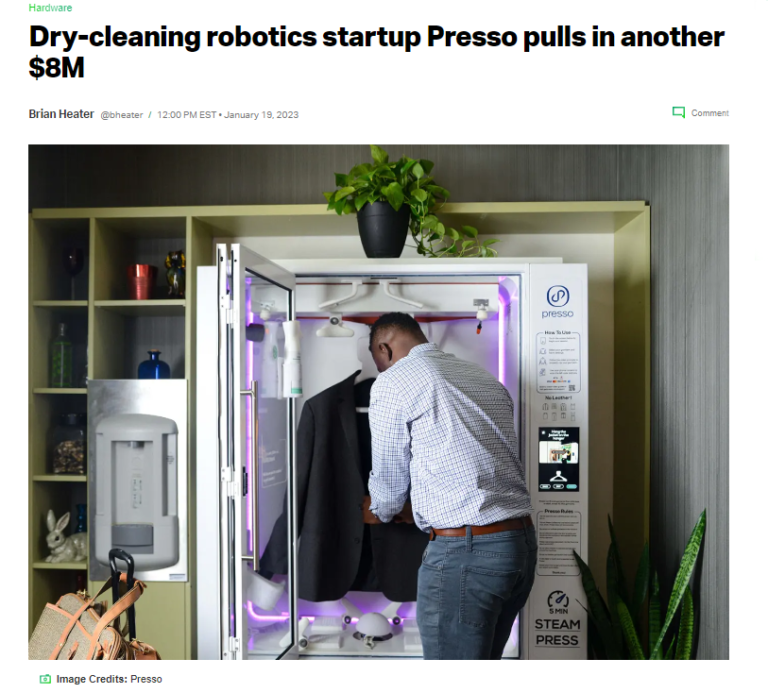 HospitalityTech.com – Environmentalism/Sustainability Hotels Presso, the company establishing a new standard of clothing care with the world's first line of on-demand, low-carbon, express garment care
Read More »
Nishant Jain + Thibault Corens
Presso was started in 2018 by its co-founders Nishant Jain and Thibault Corens who studied and met at Purdue University. They both had previous experience starting companies before joining forces to create Presso.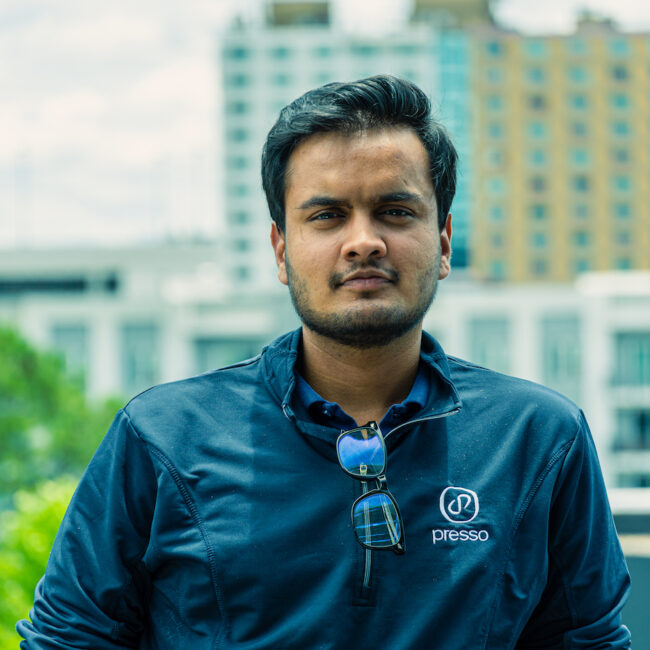 Nishant Jain
Co-Founder & CEO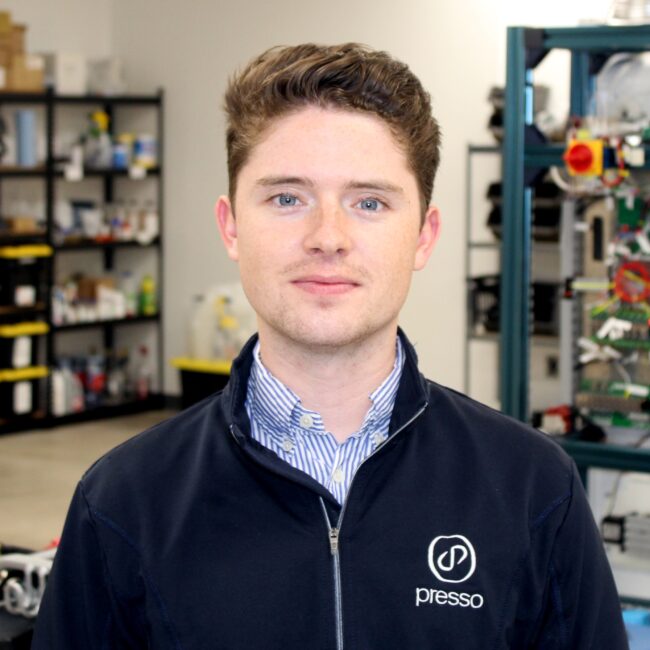 Thibault Corens
Co-Founder & CTO
Our mission is to make on-demand clothing care accessible to everyone.
We are backed by silicon valley's finest
What are the dimensions and specifications of a Presso Machine?
The exact size of the new Presso machine is: 1'7" x 4'5" x 6'3". It is designed to fit through doors and slide easily on wheels for extreme portability. Imagine rolling around a clothing rack.

The new Presso machines use a standard American dryer outlet (4-prong, 30 Amps). Standard outlets can be available upon request.
Presso comes with reservoirs for water and cleaning liquids so you don't need any hookups apart from electricity. Reservoirs are really easy to refill via a service drawer. Presso supplies its proprietary cleaning and disinfecting liquids as part of the service.
How much does a Presso Machine cost?
Presso is currently an all-inclusive monthly subscription service. As the service costs vary based on location, rental period, and usage, please submit an order request on the website or call us to receive a quote and reserve a machine.
How mobile is the machine?
Presso machines have wheels and are designed to fit through any standard door frame for easy mobility and placement.
What garments can be handled?
Presso can clean and press shirts, polos, delicate blouses, trousers, suit jackets, scrubs, T-shirts, short and medium-length dresses, pants, ties, and coats. Currently, we do not support full-length gowns, electronic blankets, or leather jackets.
How many garments can be cleaned at a time?
The new Presso machine can clean up to 1 to 2 garments at a time.
What fabrics can be put inside the machine?
The Presso machine is able to handle most strong to delicate fabrics due to its gentle, tumble-free cleaning technology. Presso cleans 100% silk, polyester, cotton, wool, linen, rayon, etc. We recommend against using natural leather due to the moisture in the steam.
Can a Presso be installed in a trailer or on a truck?
Presso machines are not currently designed to work on trailers or trucks.
Can modifications be made to handle certain wardrobe needs?
Absolutely! If certain modifications are necessary for your use case, the Presso machine can be upgraded via both hardware and software. All upgrades are reflected across all Presso machines. So the more you use it, the better it gets!
Are your cleaning liquids safe to handle?
Yes! Unlike most dry-cleaning solvents, we do not involve any carcinogens or harsh chemicals in our liquids. Presso is safe for all!